Our premium quality curtains are tailored to perfection and designed to complement your home and upgrade its interior decor with a touch of elegance and sophistication.
Transform your home with the combination of functionality and style with curtains, a must-have in every Australian household. Enjoy privacy, natural light control, insulation, and superior beauty that only curtains can bring to your interiors. Upgrade your living spaces today in Melbourne, New Castle, Sydney, and Central Coast with this timeless window treatment – discover its endless benefits with Factory Blinds and Plantation Shutters today!
Different Types of Curtains
Discover all the types of curtains popular among homeowners in Melbourne, Newcastle, and the Central Coast: our range of curtains perfectly complements their interior design, while offering ultimate insulation and light control.
Your windows deserve a makeover & a protective layer, and with our sheer curtains Sydney collection. At Factory Blinds, we want you to experience maximum privacy & light control… And our tailored collection of block out curtains Sydney is made exclusively for that! So, what are you waiting for? Turn your windows into works of art with our blinds and curtains today.
Factory Blinds and Plantation Shutters offers a vast range of curtains across different types including-
Blockout Curtains
This type of curtain is perfect for ensuring maximum light control in a room. Blockout curtains can effectively block out light.
Thermal Curtains
These curtains are a great way to retain the heat in during winter and keep the cool air in during summer.
Custom Curtains
They have the potential to transform rooms. Our custom curtains are the ideal solution for any homeowner in Melbourne, Newcastle, and the Central Coast.
Luxury Curtains
They can make your home an elegant, upscale look. They will provide a luxurious feel to any room in your house.
Sheer Curtains
Sheer drapes or curtains offer a bright and spacious appearance in any room. They are perfect for bringing in natural light while maintaining privacy.
Blackout Curtains
Heavy blackout curtains are ideal for anyone who needs complete darkness in their bedroom or other space.
S-fold Curtains
These curtains give a wavy pattern and enhance the overall appearance of your room. S-fold curtains give a feeling of luxury.
Curtain Fabrics and Styles
Curtains are available in different styles and made of various materials including velvet, linen, silk, etc. Factory Blinds and Plantation Shutters is your one-stop shop for a variety of curtains in Sydney, Melbourne, Newcastle, and the Central Coast.
We have a wide range of curtains available made of different fabrics like,
Linen Curtains
Curtains made of linen add a touch of sophistication to any space.
Velvet Curtains
These window coverings are made of velvet, giving them a luxurious feel.
Silk Curtains
Sheer curtains made of silk can add a touch of luxury to any room.
Pleated Curtains
Curtains with pleats are a classic and traditional addition to any window.
Grommet Curtains
They are an attractive and modern option for window treatments.
Tab Top Curtains
They provide a stylish look for any room, and they can be put up quickly.
Blackout Curtains
Curtains are a popular choice amongst Australians due to the numerous benefits they provide. They can help regulate the temperature in homes by keeping out hot air in summer and retaining warm air during winter. Additionally, curtains assist in creating a cosy atmosphere, increasing energy efficiency, and adding an aesthetic appeal to any room. S-fold curtains can increase the richness of your room. Velvet and silk curtains make your room more luxurious. Blockout and blackout curtains contribute to protecting privacy and controlling light during the daytime along with noise reduction.
When it comes to window coverings, people often have to decide between curtains and blinds. Curtains are generally more decorative, but blinds offer superior light control. At Factory Blinds and Plantation Shutters, we offer all types of window coverings like blinds and curtains that suit the best homes in Melbourne, Newcastle, and the Central Coast.
How to Choose the Best Curtains for Your Home?
When you choose curtains for your home, think about the fabric they are made of, their colour and pattern, the length of the curtains, and the kind of hardware like curtain rods and curtain tracks you need to hang them properly. Here are some useful tips to select the best curtain for your home:
Custom-made curtains or custom curtains are suitable for homeowners who want to transform their rooms
Velvet and Silk curtains can enhance the luxury appeal of your home
You can choose curtains on the basis of the interior design of your rooms from traditional to glam and modern to coastal
You can consult a reputable curtain and blinds seller to get professional advice on which type of curtains or blinds will remain the most suitable for your home.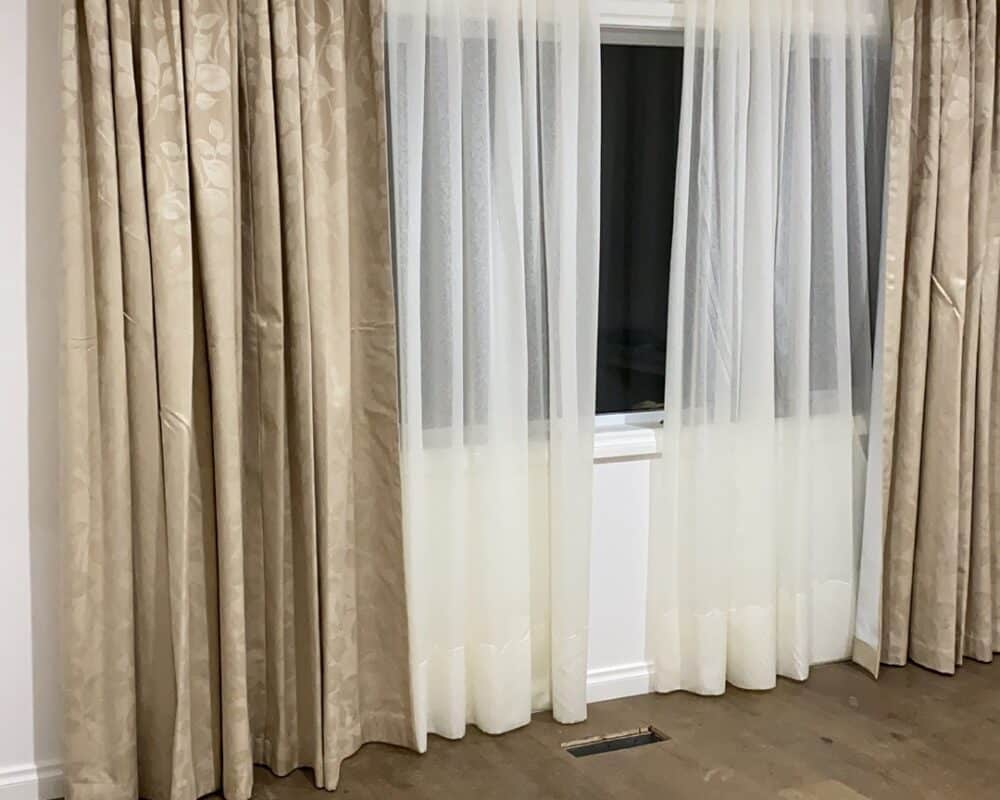 Curtain Installation and Maintenance
Curtain installation requires experience and expertise both. Our professionals can install curtains according to your room's specifications and focus on accuracy at every stage. Step-by-step Curtain Installation
Calculate the length of your windows
Determine your window's height
Measure the size and height of your floor
Mark bracket locations
Drill holes into the marked areas
Use a stud finder for finding the number of wall anchors required
Install wall anchors
Screw in the brackets
Remove the rod to hang your curtains
Add curtains and place the rod properly
Hem your curtains if they are too long
We offer free measurement and quote for curtains in Sydney, Melbourne and other regions of Australia.
Curtain Maintenance Tips
Keep them tidy by regularly dusting and washing them as necessary
Remove marks or stains as soon as possible using a damp cloth from your curtains
Always use the best cleaning products or a mild detergent diluted in water to ensure they last as long as possible
You can add an extra layer of protection by using a curtain guard that is designed to help repel dirt and dust
Make sure you check the curtains for signs of wear so that you can make any repairs before they get worse
We offer excellent installation and maintenance services for curtains in Sydney, Melbourne, Newcastle, and the Central Coast.
Why Choose Us for Curtains in Melbourne, Newcastle, and Central Coast?
We are premium quality blinds, shutters, and curtains providers in Melbourne, Newcastle, and the Central Coast. You can always get competitive prices on our wide and exclusive range of blinds, curtains, and plantation shutters.
Local teams at Factory Blinds and Plantation Shutters in Sydney, Melbourne, Newcastle, and Central Coast are experienced in fitting blinds, curtains and shutters into homes. With years of industry knowledge and an understanding of what works in Australian homes, these experts offer up-to-date advice about window treatment trends. You can count on us for reliable and affordable window solutions tailored to your requirements.
Testimonials
Cathe
In three words, they're the best! Be it window covering solutions or shutters for sun protection, Factory Blinds and Plantation Shutters has a vast range of quality products.
Cathe
Melbourne
John S
They just don't say, they act like they believe in customer satisfaction with excellent service and high-quality blinds. Thanks, Factory Blinds and Plantation Shutters for giving my windows an elegant look.
John S
Melbourne
McCarthy
I would like to mention that Factory Blinds is known for selling quality products in a wide range of blinds and shutters. I am quite satisfied with their services.
McCarthy
Melbourne
Wish to Buy Top-Quality Sheer Curtains in Melbourne at Affordable Rates?
Frequently Asked Questions
Blackout curtains, sheer curtains, blockout curtains, thermal curtains, custom curtains, and luxury curtains are some of the popular types of curtains in Australia.
Curtains have many advantages, such as enhancing the decor of a room and providing privacy. Additionally, they are great for keeping out light, noise reduction, and also offer more energy efficiency.
You can choose the curtains for your home by considering the room's interior design, size, and the situation of windows along with the floor size. Different styles of curtains are available that suit the interior decoration of your home.