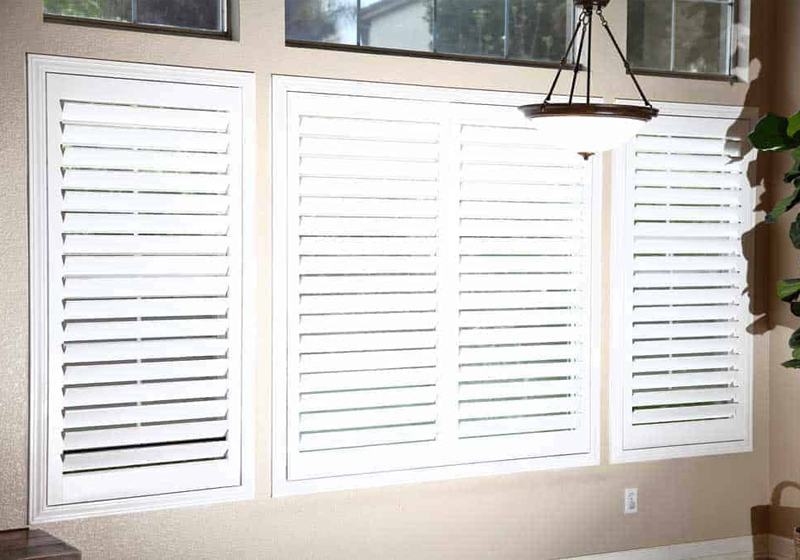 Explore an Exquisite Selection of Plantation Shutters Newcastle
Plantation shutters are thoroughly popular among homeowners, due to the classic and elegant way they can adorn any living space. These are especially picturesque when it comes to those who appreciate the value of light and shade control within their interiors. As plantation shutters provide slatted features that can either be adjusted or pre-set at an angle of your choosing, they offer a beautiful way to create soft glows around your interiors. Understandably, these are a highly popular choice made for any type of residence, and we often receive plenty of enquiries by new homeowners who are looking to have a set of their very own plantation shutters fit into their window spaces.
Modern-styled plantation shutters also feature a variety of materials and styles, and we can help you with options that include:
Timber, Aluminium, Basswood, and PVC plantation shutters.
Depending on other factors around your home, such as where it is located and the type of seasonal weather you experience, your choice of plantation shutters can definitely deliver aesthetic value, as well as lasting durability. We have provided plenty of our clients with a number of plantation shutter options that provide a perfect complement to their existing interior decor, and can most definitely provide colour options to match any interior style that they might have already set their hearts on.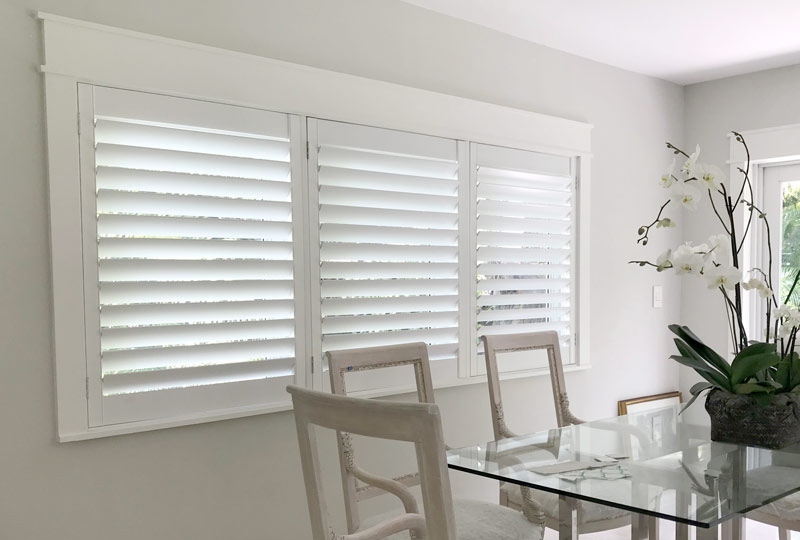 The Perfect Mix of Durability and Style with Plantation Shutters in Newcastle
Most homeowners typically select plantation shutters for either an indoor lounge area, or for an outdoor space like a patio or deck setting. Depending on where you'd like your plantation shutters to be installed, our team of experts would most likely recommend the use of PVC and timber shutters for your indoor spaces, and aluminium shutters to provide for a lasting sense of durability outdoors. No matter the size and shape of your windows and other openings around your premises, our plantation shutters are always made to measure, and installed to reduce the amount of fuss you may otherwise experience from a DIY project or spontaneous remodelling effort.
Plantation shutters typically help to frame a window area with a set of custom-angled blades, which let in a set amount of light and airflow. Our plantation shutters are manufactured with your custom specifications in mind, and with material that is easy to care for and maintain. There'll be no need to use special cleaning equipment or to find yourself in awkward spaces just to make sure your brand new plantation shutters can be kept clean and well maintained. Together with our custom-made plantation shutters, we can also provide you with a variety of different window coverings, which include:
Roller blinds,
Sunscreen blinds,
Vertical blinds,
Venetian blinds, and
Roman blinds, to name some examples.
When combined with a matching style in your plantation shutters, these will produce an effect that simply provides a sense of completion for any interior style preference you might have.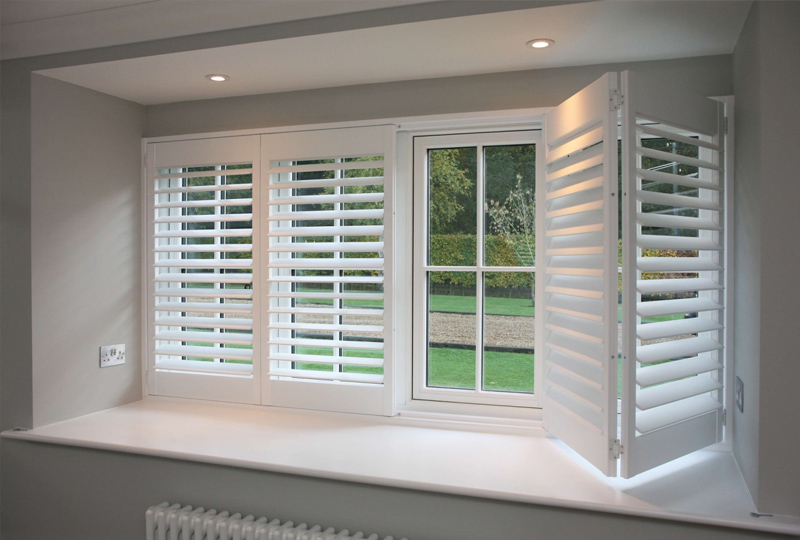 Professional and Comprehensive Manufacturing and Installation Services
With plenty of years experience in helping clients find the right style and make of plantation shutters for their home, our services are always geared towards delivering a fuss-free experience. We work consultatively with our clients to ensure that their needs are always communicated, before their plantation shutters are even manufactured. Needless to say, we take every required measurement into consideration to ensure that your plantation shutters are built to fit exactly just the space you need them to. This will also take into consideration, any need you may have to complement your brand new shutters with a set of matching blinds or curtains.
All material and colour selection options will be provided to you, prior to our manufacturing and assembly of your chosen shutter product. Subsequently, our team of professionals will be in touch with you to assist in providing a fuss-free installation service that will take care of everything. What remains is for you to enjoy your newly-remodelled interior spaces that are now complete with a resplendent set of plantation shutters. If you require any further assistance with any of our previously-installed products, our team members will also be ready to provide assistance with repairs or replacements.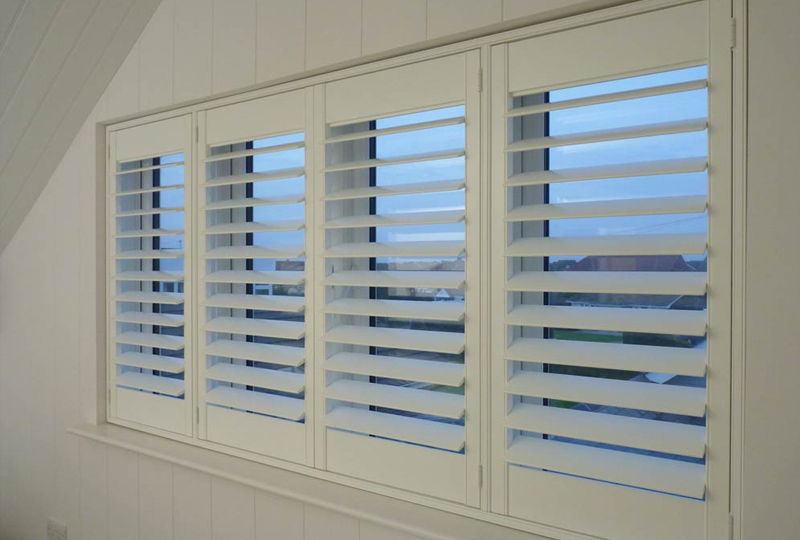 Delivering Complete Precision and the Utmost Satisfaction with Your Plantation Shutters in Newcastle
We strive to provide a reliable and uncomplicated service when it comes to fitting your residential or commercial space with the right choice of shutters and blinds. No matter what your interior style preferences are, our catalogue is comprehensive. Browse through our product selection and you'll easily find a complete range of shutters and blinds, in a variety of materials to complement any requirement. Your spaces deserve to be framed in trimmings that bring out the best in them. call us on 0432 352 298 today to find out how we can help you achieve this with a custom-made set of plantation shutters.